Listen:
Rock Splitting Politics – WHAT IS THE DIFFERENCE BETWEEN AN OBAMACRAT AND AN OBAMARAT?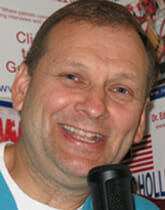 Podcast: Play in new window | Download
Doc Holliday gives you a Rock Splitting Politics exclusive! On this week's show you will discover what the definitions are for an Obamacrat and an Obamarat! Scandals have hit this administration and none are more personal to Doc Holliday than what the IRS has done to the TEA Party movement—-Marc Antony had an answer for those who stabbed Caesar and Doc has an answer for those who stabbed the TEA Party movement! But there is much more to this show as Eric Holder makes a fool of himself under scrutiny in a Congressional hearing and Doc has much to say about his Department of Justice spying on numerous journalists and what the mainstream media should do. And you better listen to this week's TOMBSTONE OF THE WEEK AWARD because you will not believe what this administration has done now in the IRS!
Click on for a different kind of show that breaks new ground and you will not hear it anywhere else! Like us on Facebook and share links with your friends to let the world know what an Obamarat really is!