Listen:
The Girlfriends – The Girlfriend's Guide Halloween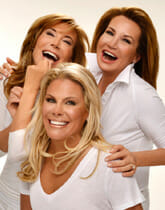 Podcast: Play in new window | Download
This week Shauna and Whitney dish on the best & worst of Halloween, especially the costumes, the candy, and the decorations. The GFs also dive into Heinz Ketchup, driving at the age of 13, and the color of the food we eat. -Plus Celebrity Dish & much more!