Listen:
Rock Splitting Politics – JERUSALEM PEACE TALKS BREAKDOWN AND THE IRS SCANDAL GROWS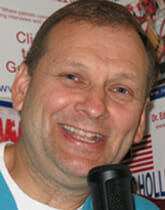 Podcast: Play in new window | Download
Join Doc Holliday this week as he continues his exclusive look into the Palestinian-Israeli Peace talks and then Doc shows how the IRS scandal is growing even though the Democrats want to shut it down. When the mainstream media becomes nothing more than cheerleaders for this administration you can depend on Rock Splitting Politics to bring you up to date on what you need to know! There is a tough world out there and seeking the truth and playing the political chess game for the future control of the U.S. senate is what Doc is doing best. So click on and tell your friends and neighbors about Rock Splitting Politics. Thousands of Americans are listening as well as our friends across the world, so be a part of an audience that listens to hear things here that they cannot hear anywhere else!