Listen:
Rock Splitting Politics – DOC HOLLIDAY IN THE MIDDLE OF MISSISSIPPI SENATE RACE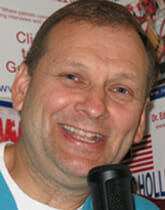 Podcast: Play in new window | Download
Last week Doc Holliday found himself amongst controversey with the contenders for the U.S. Senate race. Several articles on Ya'll Politics, digital and print media and statewide radio carried stories. Doc explains what happened this week and describes how this race is shaping up down the stretch toward the June 3rd primary election. You will hear what is going on with the best inside story, Doc's own. And to continue our second amendment commitment we jump right into Eric Holder's war on guns with an interview by Bill Frady of Lock and Load radio fame and spokesman for Gun Owners of America. Bill Frady tells us of another battle in the administration's war on gun owners by exposing an operation most citizens do not know about. Great show with an inside look to the U.S. senate campaign between tea party backed state Senator Chris McDaniel and incumbent U.S. Senator Thad Cochran. Must listen to radio where you will hear things here that you will not hear anywhere else! Click on, Lock and Load, for Rock Splitting Politics!