Listen:
Rock Splitting Politics – ISRAEL VS. HAMAS AND IMPEACHMENT PUSH?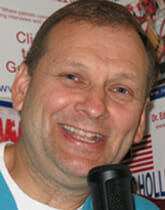 Podcast: Play in new window | Download
Great show detailing why the subject of peace in the Middle East seems so hard to achieve. Hear Doc Holliday as he plays clips for you to better understand why this conflict is so demanding of diplomats everywhere. Have you ever heard of Mosab Hassan Yousef? You need to hear what this son of one of the founders of Hamas has to say. Also hear about why the CIA chief is apologizing and discover who is pushing for impeachment discussions. Does the conflict between Gaza and Israel overshadow what is happening in the Iran nuclear talks? Doc will begin to address that question in this week's show and we will look into that question further in future shows. So get ready for some Rock Splitting Politics, click on now!