Listen:
Rock Splitting Politics – Obama Proclaims Himself America's First Emperor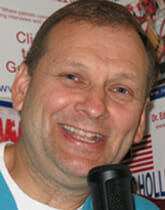 Podcast: Play in new window | Download
After last week's presidential proclamation, Congressman Steve King from Iowa declares the United States is in a constitutional crisis!  Why does America need a congress if our president can make his own laws? Doc Holliday jumps into the immigration proclamation debate even as he plays clips of Congressman King, Minority Leader Nancy Pelosi, and Charles Krauthammer.  What will the Republicans do?  What do the American people need to know?  Listen to today's show and hear Doc Holliday's take on what our president has just done and the implications it has for the future of our nation.  Doc also goes back to update the Gruber comments from last week's show and actually ends the show with a well done piece by CNN's Jake Tapper who sums up the importance of what Gruber has said about the "Affordable Care Act."  Tell your friends and neighbors and send out links as Doc tells you what you need to know and you will not hear it anywhere else! Click on now to learn more about today's constitutional crisis!