Listen:
Rock Splitting Politics – A Viable Republican Response to the President's Immigration Order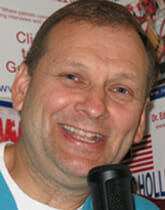 Podcast: Play in new window | Download
Join Doc Holliday this week after Thanksgiving to hear a viable response that the Republicans concerned about our constitution can make—and why they should.  President Obama has issued an executive order on immigration that shreds the U.S. Constitution and what can those who love the U.S. Constitution do about that?  That is why you need to listen to this week's show.  And it is imperative that the Republicans get this right and say what they mean and mean what they say!  But there is also a report about former U.S. Senator Jim Webb thinking about bigger positions and what will that mean to the Clintons? Another presidential teaser you need to hear.  Better click on now to hear things right here that you will not hear anywhere else!  Rock Splitting Politics takes the truth and cracks open a path through the mountains of despair.  Don't forget to like us on Facebook!