Listen:
Conversations Beyond Science and Religion – The Science of Changing Behavior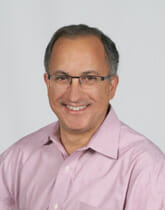 Podcast: Play in new window | Download
According this week's guest, Art Markman, Ph.D., Professor of Psychology and Marketing at the University of Texas, the brain is a "habit creation machine."  The problem is that oftentimes these habits are not good ones.  But how do we truly change behavior and point ourselves to a place where we realize our potential? Whether it's learning to play the piano, quitting smoking, or removing ourselves from the rut of an unquestioned belief system, changing behavior is not easy.  In his new book, Smart Change- Five Tools to Create New and Sustainable Habits in Yourself and Others, Professor Markman gives a  straightforward — and scientific — method for truly changing behavior.  Since it all begins with ourselves, knowing how to change for the better is an invaluable skill that we all need to learn. It may take some work, but with Smart Change it can happen.