Listen:
Rock Splitting Politics – State of the Union Address and 2015 Politics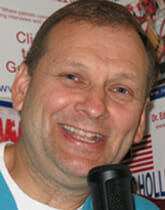 Podcast: Play in new window | Download
Doc
has some interesting comments about the State of the Union Address as he goes back and plays a political ad that helped new U.S. Senator Joni Ernst from Iowa get picked to render the Republican response.  This has been a full week of rhetoric from most pundits, but listen to this week's show and discover what you really need to know!  Doc also thinks Speaker of the House Boehner made a real smooth play against President Obama find out what it is.  And the second half of the show features Joshua Bernstein from the Association of Mature American Citizens or
AMAC
.  Joshua gives us his organization's position on Social Security and updates us about the politics of today.  And at the end of the day Doc Holliday tells us what he learned from a great speaker at a celebration for Dr. Martin Luther King, Jr event in his hometown.
A great show for great listeners!  Spread the word and like us on
Facebook
!