Listen:
Rock Splitting Politics – A Tribute to U.S. Representative Alan Nunnelee (1958-2015)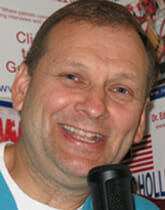 Podcast: Play in new window | Download
Doc Holliday pays tribute to Congressman Alan Nunnelee.  He passed away last week after a battle with brain cancer.  Congressman Nunnelee had been a guest on Rock Splitting Politics more than once.  He always gave great insights on what was going on inside the nation's capitol building.  Doc plays an interview he once did with Congressman Nunnelee and then plays the video of a classic Alan Nunnelee speech defending our Religious liberties on the floor of the U.S. House of Representatives.  All of the tribute will be on the second half of the show, but first Doc Holliday plays a clip from Senator Marco Rubio about the Iran nuclear negotiations.  Doc summarizes how Rubio does and then there is a very important foreign policy discussion that follows.  What America is doing to one of our former allies in the Middle East is not getting attention anywhere else in the media.  But you need to listen to this week's show to discover what is so important concerning the Middle East.  So get ready for a special show with great insights and a tribute to a great American.