Listen:
Rock Splitting Politics – New York Times Best-Selling Author, Jonathan Cahn!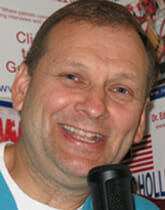 Podcast: Play in new window | Download
Doc is proud to give his listeners a show to remember and prepare for the future with an exclusive interview where author Jonathan Cahn explains his new book The Mystery of the Shemitah!  If you had money in the stock market in the fall of 1987, 2001, and 2008 or if you have money in the stock market now, you better take a listen to this week's show.  And Doc Holliday begins the show speaking about what a Federal judge had to say about President Obama's immigration order.  And Doc also jumps overseas to speak about the Ukraine and the Middle East before he speaks with Jonathan Cahn.  Great show for great listeners, you are in for a treat, so, click on now to get the best information that is produced just for you.  Remember to like us on Facebook and go there to get more Rock Splitting Politics!