Listen:
Inside the Writer's Cafe with Cheryl Nason – ESCAPE! ROAD TO FREEDOM: From Behind The Iron Curtain by Alfred Lenarciak and THE ZEIGLAR RULES by Willow Love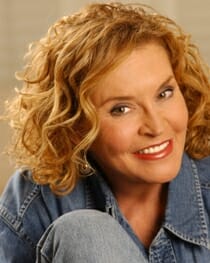 Podcast: Play in new window | Download
ROAD TO FREEDOM:  From Behind The Iron Curtain by Alfred Lenarciak
Road To Freedom:  From BehindThe Iron Curtain is the story of a young man (Albert) from Communist Poland preparing his escape to the free world. It takes him many years of struggling to prepare his plan. The story includes a hair-raising trip from Poland, through the Iron Curtain to Paris.  When Albert is discovered without papers, he learns that escaping Communist oppression doesn't mean he will be welcomed with open arms in the free world. Surviving for almost a year, hunted by the French police and facing deportation back to Poland, he finally prevails finding freedom in North America.
THE ZEIGLAR RULES by Willow Love
The Zeiglar Rules are:
Every animal can learn how to pray to God.
Every animal can learn the scriptures that Toddy and Tommy know by heart.
Every creature is important no matter what size they are.
No chasing of any animal unless in mutual agreement of gentle play.
No complaints or grumbling allowed.
No asking for extra food unless extra is available to all present.
Everyone has a job to do every day.
Every animal will learn hot to help others.
No inuring any animal inside the house or its fenced areas.
Treaties may be given to or made with other animals.
No killing any animal inside the house or within the fenced area
Be a good role model for all other animals, especially the children.
In The Zeiglar Rules, a group of animals live together in an abandoned house.  The group is governed by Christian principles adopted from the humans who use to inhabit the house.  When disaster strikes, Lilly, an Australian Sheppard and Leo, a feral tuxedo cat are suddenly caught in a fast moving river current headed downstream toward the rapids. Will God help them escape? Will God allow any of the group of animal friends to live through this frightening event? Where does this section of the river go? Will Rhianna, the black cat and her kittens ever see Leo again? Will any of the creatures that believe in God find their promised home? Will the rest of the group of animals make it to safety? Will the concept of the Zeiglar house rules survive? What will happen to the group's hopes and dreams? Will everything be lost in the raging waters of the river?  The hope is that this story will inspire and give hope to others.