Listen:
Inside the Writer's Cafe with Cheryl Nason – ON SHORE, OFF SHORE BUYING AND OWNING PROPERTY IN CENTRAL FLORIDA by Garrett Kenny and COMMISSIONING OF OFFSHORE OIL AND GAS PROJECTS by Trond Bendiksne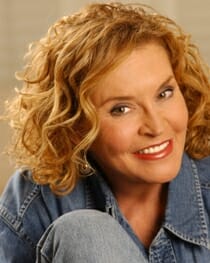 Podcast: Play in new window | Download
BUYING AND OWNING PROPERTY IN CENTRAL FLORIDA by Garrett Kenny
Written expressly for the overseas buyer, Buying and Owning Property in Central Florida takes the reader through the entire buying process in Florida—from selecting the right Orlando area, to property selection, to financing, and right through to contracting and renting, showing readers what to watch out for each step of the way and how to get ahead. Garrett's book addresses that gap in an easily accessible all encompassing guide. This book has all you need to know for buying and owning property in Central Florida.
COMMISSIONING OF OFFSHORE OIL AND GAS PROJECTS  by Trond Bendiksne
The book's primary focus is preventing the industry's upward trending schedule and cost overruns. It provides specific figures and facts based on experience, as well as extensive advice on how to apply strategic and tactical measures to ensure successful project completion. It covers not only all the "standard" important aspects of commissioning, but also paramount strategic elements that need to be in place to ensure a robust and streamlined project process. Special focus is on maximizing up-front planning as well as continuous risk evaluation in all phases of a project.
Also included in the book is a chapter about Ethics and Values.  Here a summary of the Top 10 Guiding Principles:
Team guidance and leadership should be based on honesty and care.
Always perform honest and accurate reporting.
Flag issues early and never hide problems
Be constructive and courteous when criticizing.
Praise team members for work that is well done.
All actions should be based on facts.
Maintain positive and constructive relationships.
Don't jump to conclusions before you have all of the information.
Encourage the team to play.
Ask for, and provide honest feedback.