Listen:
Rock Splitting Politics – Special Announcement! Doc Holliday Is Running For Congress!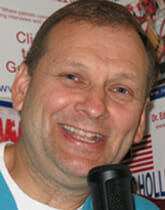 Podcast: Play in new window | Download
Doc Holliday is jumping into the special election for Mississippi's First Congressional District that will take place on May 12! The special election was called by Mississippi Governor Phil Bryant after the death of Congressman Alan Nunnelee last month. Doc Holliday has done a tribute to Congressman Nunnelee which can be heard here. As Doc Holliday's listeners know he has been splitting the rock in the world of politics for some time, but now he is diving head first into the political field as a candidate himself. Doc says it was his children and their future and the future of all children that determined his decision to run. Listen to this week's super special show to hear more about this election to fill the vacancy in Mississippi's first congressional district that includes much of North Mississippi. The long time listeners of Doc Holliday will be ready to see his efforts in play and as new listeners come aboard we want them to enjoy the intriguing conversations and keen insights that Doc Holliday provides for the field of politics. Each week during the campaign we will get updates on how the race is going but Doc plans to keep bringing in guests and providing comments on what is happening in politics in Washington, D.C. and around the world! Click on now for a special show that Doc has never done before!