Listen:
Inside the Writer's Cafe with Cheryl Nason – Preteen Fantasy and Historical Perspective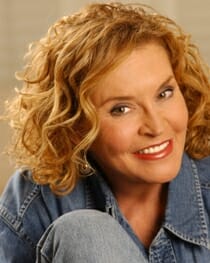 Podcast: Play in new window | Download
________________________________________
In the first novel, TWINS OF FAIRLAND, the twins, Tre and Skylin, separated at birth are reunited. As they get to know one another, they discover an ancient, powerful magic hidden for years. They team up to protect the hidden kingdom of Fairland alongside their unique animal guardians.   Tre and Skylin are guided on their journey into the unknown by a mystic shaman named Mallrok.
Join the Twins of Fairland, as their journey of discovery continues and is filled with rescues, hidden kingdoms, magical powers, and forgotten enemies in the latest sequel, THE TWINS OF FAIRLAND II. Tre discovers an ancient curse placed on the Lineage of Currin. Queen Laurel, Tre's mother, is the last in the line of the Queens of Currin.  She is threatened with revenge by the Dark Spirit Riders of Lothan.   When the twins are challenged by a forgotten enemy with dark powers, they must trust and depend on each other. The twins may look alike, but are very different in other ways. Together they complete each other as the Twins of Fairland. 
________________________________________
More than seventy years before the Betty Ford Clinic opened in 1982, Charles Towns opened an alcohol and drug addiction treatment center on Central Park in Manhattan in one of the wealthiest neighborhoods in the United States. Celebrities of the day like W. C. Fields, Lillian Russell, and John Barrymore required the services that Towns Hospital provided. Towns was sent to China as a United States drug treatment ambassador and he perfected what was then called the world's only known cure for opium addiction. In late 1934, Bill Wilson during his fourth visit to the Towns Hospital had a "white-light experience" and met Dr. Silkwood.  Those events led Wilson to become a co-founder of Alcoholics Anonymous and author of the book of that name. 
How can it be that this most persuasive and influential personality of the 1910's can be almost entirely forgotten today?  What lessons can we take from Charles Towns and apply to our world today?