Listen:
Rock Splitting Politics – American Politics Are in a State of Confusion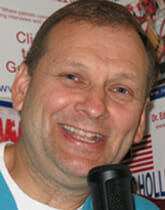 Podcast: Play in new window | Download
Join
Doc Holliday
as he leads you this week down a path into the state of confusion that is happening right now in American politics.  You will not believe what Hillary Clinton said just last week—and Doc has it right from the horse's mouth or something like that if you want to be nice.  But Doc also has something to say about how the Republicans are keeping this election year confusing with Trump and Ben Carson leading the polls and Cruz and Rubio coming on strong since the last debate.  But Doc introduces you to another presidential candidate seeking the Republican nomination and he is a former IRS Commissioner.  See what he has to say about what is going on in the IRS scandal now.  His name is
Mark Emerson
and you will learn more about him right here on Rock Splitting Politics.  And don't forget to check out Doc's new book
Bedrock Truths
!