Listen:
Rock Splitting Politics – Republicans are Narrowing the Field of Presidential Candidates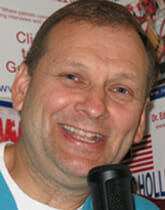 Podcast: Play in new window | Download
Doc Holliday
declares that the field of candidates for the Republican nomination for president is now narrowing.  Who is left in contention?  Listen to Doc on this week's show to see if your favorite candidate has made the cut.  Doc speaks about the Republican presidential debates and asks some really important questions like should the debates allow candidates to cling onto political life support?  Why exactly are the debates being held?  And what is the primary purpose of the debates?  Doc also includes in this show the acronym PIGS and why Portugal may affect what's in your wallet!  Not sure what Doc is talking about, then listen in and hear something right here that you will not hear anywhere else.  And on this week's show, Doc honors our veterans with a special couple of minutes.  So get ready to click on and don't forget to check us out on FaceBook! Like us! And help us get this nation back on track!