Listen:
Rock Splitting Politics – New Hampshire in the Rear View Mirror as Presidential Politics Speed Ahead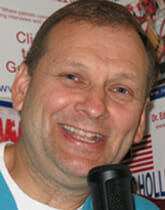 Podcast: Play in new window | Download
Join Doc Holliday to capture the feelings coming out of the nation's first voting primary held in New Hampshire. You will get Doc's insight along with an experienced political reporter who has covered politics now for over 40 years. How will the Republican candidates move forward into the Nevada and South Carolina primaries? Listen to this week's show and get the scoop on what you need to know. With South Carolina voting February 20th we are only days away from the Super Tuesday rich delegate count. Listen to Doc Holliday's Rock Splitting Politics to get the information that you need to know to keep America moving toward more freedom and more liberty!