Listen:
ADHD Focus – The Central Mystery with Thomas Brown, PhD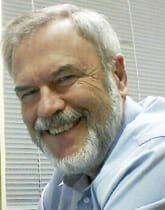 Podcast: Play in new window | Download
What is the "central mystery" of ADHD? What do "executive functions" have to do with ADHD? My guest today is Thomas Brown PhD, one of the foremost clinicians and thinkers in the field of ADHD today. Dr. Brown is the Associate Director of the Yale Clinic for Attention and Related Disorders and has a private practice in Hamden CT as well. He says of his 40 year career "All I know about ADHD I have learned from listening to my patients", and he shares some of that knowledge here in this show. His latest book Smart but Stuck explains, with stories from his patients, the role that executive functions play in the emotional reactivity and unpredictability of people with ADHD. Tune in to hear about that "central mystery"!