Listen:
ADHD Focus – Alan Brown of Crusher TV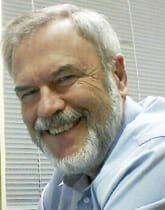 Podcast: Play in new window | Download
Do you struggle with organization, time management, getting started on tasks, not following the squirrels (aka getting distracted)? If you have ADHD, you know that these are challenges you face every day, among others.
My guest today is Alan Brown, an entrepreneur, ADHD/productivity coach and host of Crusher™TV (www.CrusherTV.com). He is the creative force behind ADD Crusher™, an award-winning video series for ADHD teens and adults. Diagnosed with ADHD as an adult, he found it difficult to learn coping strategies from books, so he developed his own unique strategies which he calls "brain hacks". He shares these on his TV show, his video series and at his websites, and … in this show! You can get Alan's free eBook, "5 Things You're Doing Every Day that Make Your ADHD Worse!" atwww.ADDCrusher.com .