Listen:
Thriving Entrepreneur – How Your Attitude can be a Game Changer with Janice Strauser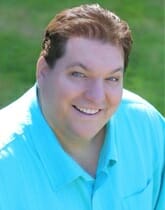 Podcast: Play in new window | Download
When things start to fall apart & you can no longer see a glimpse of hope, always put in mind that you have 100% control of your life. You have a choice in the way you perceive whatever is going on. Re-frame your attitude so you can change your situation. You have to know and understand the power that you have within you and how you can take advantage of that power.
You cannot talk about what you do without integrating into that where you've come from. It's not about what you've been through but what those experiences taught you. You past do not define your future but it helped you mold who you are today. If you want your situation to change, change your attitude. As long as you're alive, it's never too late.
Join Steve in this life-changing & eye-opening interview with Janice Strauser as she shares her personal life experiences in Thriving Entrepreneur.