Listen:
Thriving Entrepreneur – Super Boost the Impact of your Marketing with Stephanie Arnheim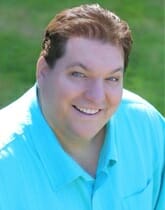 Podcast: Play in new window | Download
The two important things that make up an effective Marketing Strategy are BUSINESS & PEOPLE. As proud members of the eWomenNetwork, we're here to teach you how to market your business well. eWN is a great place to meet and engage with like-minded business people that can help you and vice versa. If you want to boost your marketing and take it to a whole new level, there's only one thing to do: CONNECT with PEOPLE. Host Steve Kidd is delighted to be joined today by a special guest and a very good a friend, who's the managing director of our local eWN here in Portland Chapter and the owner of a fabulous company called Stephanie Connects – Stephanie Arnheim.