Listen:
Thriving Entrepreneur – Discovering Your Purpose with Rhys Thomas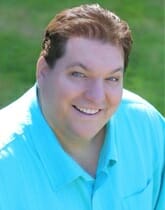 Podcast: Play in new window | Download
Do you know who you are? Do you know your real purpose in life? Are you really living or just merely existing?
Discovering and understanding your life purpose is the kick start on having a meaningful life. You should start having this constant, inner excitement about life. Empty your mind of all the false purposes you've been taught if you want to discover your true life purpose.
Get golden nuggets about Rhys Method® Life Purpose Profiles, and know more about the Character Structure which centers on the positive core soul qualities called the Five Life Purpose Profiles.
1. Creative Idealist – represents the highly creative people
2. Emotional Intelligence Specialist –represents the soft and sensitive people
3. Team Player – represents the caretakers and those people who are warm and friendly
4. Knowledgeable Achiever – represents the organizers and studiers
5. Charismatic Leader – represents the people who are born to lead
It's about time to find the core of who you are and be the best that you can be. Join Steve in this rousing interview with Rhys Thomas on Thriving Entrepreneur.