Listen:
Thriving Entrepreneur – Business Growth Through Innovation With Dana A. Oliver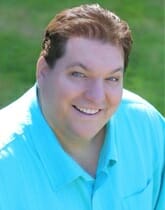 Podcast: Play in new window | Download
What is something simple that you're overlooking because it's too easy?
The best innovation and ideas that need to be taken further don't make it to the drawing board because they just seem too easy for us.
4 secrets for profitable and lasting innovation:
Commit to business growth – Invest 10% of revenues back to research and development
Develop and involve your company's product brands through your customer's eye
Continue to improve your products and technology but you need to focus on few truly strategic platforms
Hire smart people; get out of their way – LEAD them. Manage them with emotionally intelligent innovation leadership
Dana said, "Innovation begins with the "eye" – not the letter – but the eyeball."
Innovation is more than strategic planning but also execution. It is more than just about making money; it is about the people you serve. You have to empower them, engage with them and instill them with excitement. Join Steve in this notable interview with Dana Oliver on Thriving Entrepreneur.