Listen:
Rock Splitting Politics – Brexit, Trump, and Hillary Clinton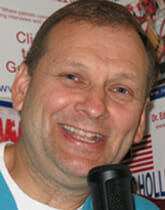 Podcast: Play in new window | Download
What does Brexit mean to you and me and the rest of the world?  Doc Holliday takes news clips and enlightens his audience this week with his take on Brexit along with what the presidential contenders are saying.  Donald Trump and Hillary Clinton are both in this week's program as they continue to battle for the right to occupy the White House next year—and Doc Holliday sorts out what you need to know this week.  You will hear from audio clips what it was once like in the Clinton White House and if America should allow a Clinton to return there.  Much to learn and grasp this week on another show defining this presidential race! Click on now to get started and send out this link to your friends!