Listen:
Thriving Entrepreneur – All about Self-Worth & Making a Change with Nicole, Princess Fumi, Conde & Lisa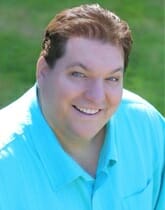 Podcast: Play in new window | Download
1st Stepping Into Your Power by Nicole Gaines
Nicole talks about how you can step into your power by taking control of your life. You are the first person who needs to give high value to yourself before other people can do the same. Knowing how to live your purpose and stepping into your greatness is not enough. You need to believe, take action and make a choice RIGHT NOW so you can make positive changes in your life and impact the lives of others as well.
2nd Quit Your Job in 90 Days by Princess Fumi Hancock
Do you like the job that you're doing right now? Are you happy doing what you do? Are you doing exactly where you wanted to be in your life? Princess Fumi talks about the possibility of making anything happen in your life by simply following the formula she created and putting your heart and mind into it. You only get to live once so don't settle for anything less than you deserve and start living a purposeful life. Start with having the right mindset and making a passion plan.
3rd The Way to You: Conversations with the Collective by Conde Bartlett & Lisa Fargo
Sometimes the person who's stopping us from living our purpose is ourselves. Lisa and Conde talk about not losing track of what's really important and that is to love yourself so you can live the life you're supposed to live. We're not limited like we've been told. We are the ones who can decide what we want to do and who we want to be in life.