Listen:
Rock Splitting Politics – The Obama/Clinton Economy Is Stuck on Stupid!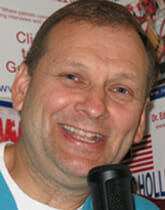 Podcast: Play in new window | Download
Join Doc Holliday this week as he dismantles the mainstream media's perception that all is well in the American economy.  All is not well and its because our leaders in this administration are stuck on stupid when it comes to economic policies and we cannot expect any change from a Hillary led team.  In fact, Hillary as president may invite economic ruin because her policies will continue to punish the workers and enrich the fat cats on Wall Street.  If you wonder why just ask Hillary what she said in those one hour speeches to Wall Street leaders for hundreds of thousands of dollars per speech. Bernie wanted to know, and she would not tell.  Have you ever wondered why the media doesn't seem to care what words are in those speeches by Hillary?  Doc replays an exclusive audio clip that he got from the RNC floor from Newt Gingrich that will help explain why.  And guess what, last week Donald Trump presented his economic plan in the economic disaster zone called Detroit, Michigan. And in the second half of this week's show Doc Holliday will play some of Trump's answers to what this economy stuck on stupid needs. Do we need a businessman to lead America to a robust economy?  You decide, click on right now for this week's show.