Listen:
Rock Splitting Politics – Donald Trump's Journey as a Candidate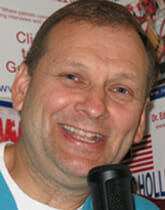 Podcast: Play in new window | Download
Join Rock Splitting Politics this week as Doc Holliday examines how Donald Trump has made his candidacy for the presidency a journey that we can learn from.  Doc went to a Trump rally in his home state of Mississippi last week and he has a lot to say about how Trump did and what Trump must do now.  In fact, if you remember last month Doc did a Republican Convention wrap up show with an exclusive interview with Senator Jeff Sessions from Alabama.  Senator Sessions was in Jackson Mississippi with the Trump team along with former New York Mayor Rudy Giuliani. Doc spoke with them both and will tell you especially how Senator Sessions sees this race and what Trump must do.  Doc uses clips from Brexit leader Nigel Farage, Donald Trump. and Pastor Mark Burns to help everyone better understand what is going on.  Click on for a great show including some thoughts by Congressman Trey Gowdy about Hillary's emails and notes from the FBI's investigations.  Click on now!