Listen:
ADHD Focus – Steps to beat Procrastination with Rick Green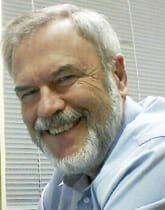 Podcast: Play in new window | Download
Do you put things off you know you have to do? If you don't, you may not have ADHD, though many neurotypical folks probably do it as well. But for ADHDers this is a MAJOR issue. My guest for this show is Rick Green of TotallyADD.com. After he was told he had ADHD, Rick's background in TV and broadcasting enabled him to put together documentaries on all aspects of ADHD. ADD and Mastering It! was the second one, the "now what do I do?" part, with many tips for getting past the major stumbling blocks posed by ADHD.
Procrastination and steps to beat it, tracking tasks, getting ideas down that pop up in the midst of other tasks then returning to the task at hand, all these and more are included for your listening pleasure. Enjoy!