Listen:
ADHD Focus – Victory Over Time Warp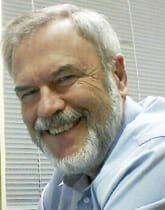 Podcast: Play in new window | Download
Are you often late for appointments? Is your task list hours long but the time in your day disappears before the 3rd item is done? Is there time for yourself in all the busyness of the day? Most ADHDers would answer Yes/Yes/No. My guest today has great ideas on how to turn those answers into No/No/Yes.
Denise Allan, is a Certified Professional Organizer whose business, Simplify Experts, is in the Seattle area. She has added accreditation in the field of ADHD from the Institute for Challenging Disorganization . You can search their Directory by ZIP to find an Organization expert near you.
We will be discussing how to improve your time awareness, to keep your tasks on track, and to reward yourself each step of the way (keeps the motivation going!). Sound daunting? It's not, take it one small step at a time. Listen and learn!