Listen:
Thriving Entrepreneur -DE-CLUTTER YOUR LIFE AND LIVE PURPOSEFULLY WITH LINDA, ANDREA AND ANGELICA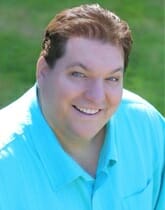 Podcast: Play in new window | Download
1st Releasing the Shackles of Shame by Linda Husser
Yes, you have Herpes. No, it's not the end of the world. There is no sure shot cure for this condition yet but that should not stop you from living a happy and meaningful life. Consider this as a blessing in disguise for this will teach you how to love and take care of yourself more. Never allow anyone to put you down because of the condition that you're in. You only have one life and the best choice will always be to live it fully.
2nd Transformed For A Purpose: A Practical Plan To Get Unstuck And Live A Power-Filled Life byAndrea Humphrey
Sometimes you know exactly what's stopping you from living your purpose but you just don't know what to do about it. In her book, Andrea shares 30 power moves that can transform your life emotionally, physically, mentally and spiritually. You will always have the upper hand when you start moving in your purpose.
3rd Embrace the Process: Through the Fire by Angelina Paul
Angelina shares her personal story about the miracles that God has done in her life and how these miracles made her realize what her purpose in life is. Her book is one proof that God can and will work in your life if you let go and surrender everything to him. Let go of the things that hinder you from being the best you and living the life that you deserve.