Listen:
Thriving Entrepreneur – Excelling in Life and Business with Tamara, Damian and Timeesha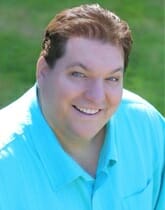 Podcast: Play in new window | Download
Today, we're joined by three remarkable authors who have important messages to share with the world.
by Tamara Robinson
These days, some people get so busy making a living that they forget to make a life. They tend to live a life of endless excuses. Your current situation in life and the things that have happened to you in the past should not define who you are today. There are things that we can do to change the course of our life. Now is the right time to take action so you can to live and love out loud!
by Timeesha and Damian Duncan
The current situation that you're in is temporary. Everything will happen according to God's plan. If you're doing something that's not fulfilling for you or you're in a place where you think you shouldn't be, let it go. There is always another way. There will always be an escape plan.
Add value to your life by finding your passion and chasing your dreams. Be extraordinary by simply being who you are. Join Steve in this amazing interview with Tamara, Damian and Timeesha on Thriving Entrepreneur.