Listen:
Rock Splitting Politics – Shock and Awe in Washington, D.C.!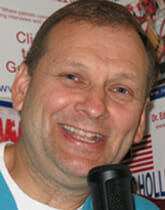 Podcast: Play in new window | Download
In less than two weeks President Trump has set the record for most dizzying performance by an incoming President.  By anyone's measurement of past modern presidents there can be no doubt that the media, American citizens, and the world have been amazed at the speed in which this remarkable businessman has begun his administration.  The press has been overwhelmed and they have underperformed as have their liberal political cohorts.  This week's show seeks to cover some of that spectacular success. Doc Holliday has put together a two week summary and has found the one  speech in which President Trump has best unveiled his  presidential soul.  You will not hear the majority of great sound bites  President Trump's National Prayer Breakfast speech on the mainstream media, but you can hear the best of his sound bites with Doc Holliday's unique commentary right here and right now.  Click on now to discover what President Trump says are the five words that will always touch his heart.