Listen:
ADHD Focus – Women with ADHD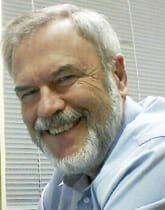 Podcast: Play in new window | Download
Are you a woman with ADHD? Do you know one? You need to listen to this show with Kathleen Nadeau, a psychologist and pioneer in the field of ADHD in women. She began her clinical practice over 30 years ago working with children, then with parents of those children, and then concentrated on the issues faced by women with ADHD. She has written many books on aspects of ADHD and continues her clinical practice at the Chesapeake ADHD Center. We discuss how ADHD in women is often missed in diagnosis and how it affects a woman's self-esteem and ability to function well in all the arenas of life she is called upon to manage. Dr. Nadeau is in the process of writing a book on Aging with ADHD, and would love to interview women over the age of 60 with ADHD; please contact her through her website www.chesapeakeadd.com.