Listen:
Thriving Entrepreneur – Passion Into Practice with Cantrell Hart-Moreland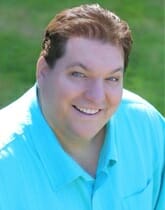 Podcast: Play in new window | Download
Living a life filled with passion should be your goal. putting the passion back into the work you do comes from allowing all of the genuine you out.
Listen as Steve shares Santrell Hart-Moreland's new book Putting Passion Into Your Practice.  Learn how easy it is to become lax in your client care and find some great tips on being passionate even in the little things in your practice.
Then listen to 2 amazing replays with Shade Y Adu and Tressa Leftenant to help you go further and deeper into living passionately in all you do. Tressa talks about how you can learn to enjoy managing your finances and begin to see growth and stability, while still letting you know it is ok to have fun. Shade' talks about branding.  Knowing how to brand both yourself and your business is key to living a life of passion.
Join all of our guest as we put passion into practice, today on Thriving Entrepreneur.