Listen:
Books On Air – God, Golf, and Parkinson's by Barbara Hogg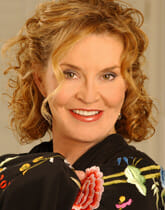 Podcast: Play in new window | Download
GOD, GOLF, AND PARKINSON'S by Barbara Hogg
 This inspirational and informational book is an invaluable resource for anyone who has a family member dealing with Parkinson's disease or who has been personally diagnosed with Parkinson's.
Attitude, exercise, and doctors have gotten the author through trials and struggles in a positive manner. Struggles can demand action on the part of the person who is affected, whether it be positive or negative. The author believes her faith has carried her through 26 years of dealing with Parkinson's disease.
God has opened doors that have led her to helping others who are struggling. He has put people in the path of the author who have helped her learn what is needed to have a positive attitude toward her advocacy work for Parkinson's awareness.