Listen:
Books On Air -Think Folks Are "Too Light?" Think Again!: Is White "Too White?"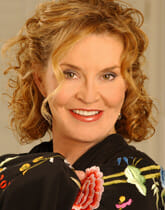 Podcast: Play in new window | Download
Think Folks Are "Too Light?" Think Again!: Is White "Too White?" By Lupita Samuels
Are you struggling with the skin-color issue in one way or another, perhaps deep down in your heart? Struggle no more! The Color-Blind Series, inspired by the Holy Spirit, has arrived to set you free and to save future generations from having to endure such a painful struggle.
The third book in the series is titled Think Folks Are "Too Light?" Think Again!: Is White "Too White?"
The Color-Blind Series does not address racism, per se. It focuses primarily on color and how color deeply affects humans but not animals. It aims to balance this scale for a better world.
Here is an excerpt from the book:
LET'S PLAY MAKE BELIEVE
Make believe you are a banana. You are gift-wrapped in a yellow tissue. But you are not your yellow-wrapping tissue. You are a gift inside your yellow tissue. Let's take a peek at you. Let's unwrap you a bit.
There you are! Or at least a part of you.
In reality, we cannot see who you really are. Because you cannot be unwrapped. We can only see the color tissue you are so tightly, wrapped in. That is your "skin Color."
In this book, we will explore how humans and animals are gift-wrapped in a similar color wrapping tissue. The aim is: Can we learn to love and accept humans of all colors, just as we love and accept animals of all colors?
Each book includes an educational workbook and reflection sections to use in small groups for ages eight and above however the books are not just for children. The questions and activities provoke deep thought at any age.
The books are great tools for color sensitivity training in your home, church, community center, school, civic organization, or book club.
Read, reflect, and "be transformed by the renewing of your mind."
Romans. 12:2 NIV
CHAPTERS:
WHITE BABY DOGS
BABIES OF WHITE COMPLEXION
WHITE BEARS
BOYS OF WHITE COMPLEXION
WHITE BIRDS
GIRLS OF WHITE COMPLEXION
WHITE HORSES
MEN OF WHITE COMPLEXION
WHITE CATS
WOMEN OF WHITE COMPLEXION