Listen:
ADHD Focus – Parent the Child You Have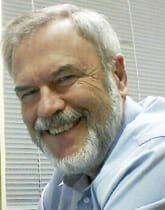 Podcast: Play in new window | Download
Do you struggle to parent your ADHD child? Does your ADHD child resist, dismiss, rebel against your requests, advice, guidance, and rules? This is a podcast you will not want to miss! Cindy Goldrich explains how an ADHD mind works, and why your child appears to defy reason, logic and you. Starting with "parent the child you have", she explains 8 Keys to Parenting  Children with ADHD (also the title of her book), and how to go about developing a collaborative relationship with your child. Communication and collaboration are the keys to success, reducing the stress levels, and guiding your child to a more effective way of dealing with the world. Learn more and sign up for online coaching at www.ptscoaching.com Listen and learn !