Listen:
Thriving Entrepreneur – How Simple Things Can Make A Big Difference in Your Life with Shelia and Bertha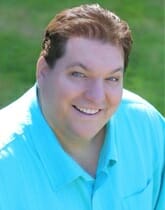 Podcast: Play in new window | Download
We are joined today by two amazing authors, and our topic is all about the simple things that you can do right now that can make the biggest difference in your life.
Shelia Smith talks about her new book, Simply Faith: The Birthing of a Warrior, and her spiritual journey of faith starting from that day when she first talked to God and heard His voice at such a young age. "Do what Romans 10:17 says: Faith comes by hearing and hearing by the word of God."
Bertha McCants talks about her book, Lead the Life You Imagined by Having the Courage to Listen to Your Heart. She wrote this book so she can send a message to all the leaders out there, men and women, that if you find the balance between your professional and personal life, then you can have the life that you desire. "Take time to listen to your inner voice, and it will manifest itself."
Now is the time to start doing simple, little things to make big changes in your life. Join Steve Kidd on this remarkable interview on Thriving Entrepreneur.