Listen:
Enlightenment of Change – Dance Your Way to Kindness!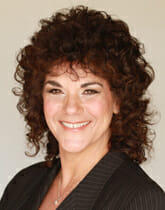 Podcast: Play in new window | Download
Connie's motivational quotes for today is by – Steve Maraboli:
"Live your truth. Express your love. Share your enthusiasm. Take action towards your dreams. Walk your talk. Dance and sing to your music. Embrace your blessings. Make today worth remembering."
Did you know that dancing is directly linked to kindness? One nonprofit organization knows how to get everyone dancing in the streets. They do not think small either; they accomplish this across the world!
Would you like to be part of this movement where dancing, kindness, good health and love is spread across the world this time every year.
Here's what they do – At the exact same moment in time, throughout the world, people will break into a synchronized dance ensemble in the streets. How cool is that?
You may think you are seeing things. Don't worry, just jump in and join the fun. Dance and sense the joy that will embrace you and the love your heart will feel. For just that brief moment you can be part of something really big, fun and filled with kindness. Yes, it's true; the kindness I'm describing is contagious!
Today your host, Connie Whitman, is very excited to discuss this topic with her two guests Terese Rolke, and Sherilyn Przelomski.  Both Terese and Sherilyn are active members in a non-profit organization called "Life Vest Inside." Wait until you hear what their mission and ideas are as to how to spread happiness and kindness around the world. It's easier than you may think. Are you ready to learn how you dance your way to kindness?
Life Vest Website:  www.LifeVestInside.com
Dance for Kindness Event Website: www.danceforkindness.com
Email Address:  [email protected]