Listen:
Enlightenment of Change – Biggest Retirement Challenges Facing Baby Boomers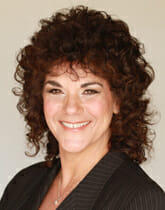 Podcast: Play in new window | Download
Some Pearls of wisdom from everyone's favorite and most successful investors in the world, Warren Buffett.
"Someone's sitting in the shade today because someone planted a tree a long time ago."
Sounds familiar, doesn't it? How many times have you heard your mom or dad say, "save for a rainy day?"
The good old days are gone forever. Remember years ago there was a retirement savings plan called a pension. Most of us today do not have such a substantial form of savings, put away for us, by our employer.
So what do we do? The reality is our Golden Years is the picture we paint; it's our vision. That means we all have to make sure we have the resources (money) we need to do what we want to do once we retire. Maybe things like keeping your house, or buying a brand new house, or having new cards in the driveway, etc.
Today your host, Connie Whitman, speaks with Kate Stalter. Kate is a licensed investment advisor representative, and the founder of Better Money Decisions. Kate has a myriad of publishing credentials as a columnist for, Forbes, US News & World Report, TheStreet.com and Seeking Alpha as well as hosting America Talks Money financial podcast.
You may want to bookmark this show to help you plan NOW for your retirement.
Website:  www.bettermoneydecisions.com
Email Address:  [email protected]bettermoneydecisions.com