Listen:
Enlightenment of Change – How to Love the Outdoors and Be Mindful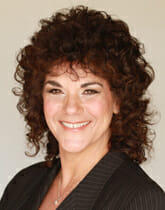 Podcast: Play in new window | Download
Teddy Roosevelt has been quoted saying:
"The only one who never makes mistakes is the one who never does anything."
Have you heard this quote before? Think about it, how many times have you made a mistake or taken a wrong turn only to end up in the right place?
Mistakes are a necessary part of living, growing, experiencing and creating. Yet, most of us freak out when given an opportunity to change something in our life. It takes thought, effort and work to develop something new or to improve ourselves in some way.
Startling statistics show that over 70% of Americans are unhappy with their current employment. Why is that and why doesn't that 70% do something to change their job. Most are afraid or just aren't sure what to do. The unknown is scary!
Today your host, Connie Whitman, speaks with Tom Mulliez and Tom is going to share his story about leaving a corporate job to start his own adventure.
Tom is a father, husband, entrepreneur, and the visionary behind iTREKKERS. Tom founded the company in 2014 after realizing that bringing together vetted professional captains and guides on one platform would help guarantee everyone a better experience in the outdoors.
iTREKKERS is a combination of Tom's desires to share his love of nature and to simplify the process of booking guided outdoor activities. His mission is threefold: to get people to experience the outdoors through iTREKKERS; to help people get outdoors, period, by providing useful tips and referrals; and to educate people about the outdoors and ways to be mindful.
Website:  https://itrekkers.com/ 
Email Address:  tommulliez@itrekkers.com