Listen:
Thriving Entrepreneur – Breaking Through The Pain with L.A. and Chanel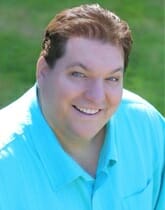 Podcast: Play in new window | Download
The pain we're going through is real, but you need to understand that  there is always a way out. Today, Steve is joined by two best selling authors, L.A. Roberts and Chanel Chase who will be sharing with us their personal story of resilience, tragedy, and triumph.
From Breakdown to Breakthrough is a story of a great man and a resilient woman who, after a heartburneaking loss, bounced back and found her way from breakdown to breakthrough. L.A. Roberts' breakdown was when her grandfather (Leon) passed away. That tragedy brought a lot of despair in her heart and made her broken. She wrote her book as a promise to her
grandfather before he passed away that she will continue to make him proud and that everybody will know who Leon F. Howard Sr is; this was her breakthrough.
There is a way to move from the pain that you are in right now to where you need to be which is to your purpose. Chanel Chase wrote her book Pain Process Purpose: The 3P's To Finding Your Spiritual Identity to make her readers understand that there is a process that you need to go through to discover your purpose.
Join Steve Kidd in this amazing interview on Thriving Entrepreneur.