Listen:
Enlightenment of Change – Find Love by Being the Architect of Your Life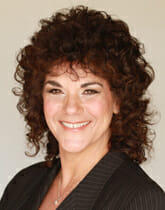 Podcast: Play in new window | Download
Connie's motivational quote for today is by ~ Lao Tzu
"Being deeply loved by someone gives you strength, while loving someone deeply gives you courage."
What an interesting quote. Love is so powerful that it gives us the strength to live an empowered life and helps us find the courage to be true to ourselves.
But what happens when love causes pain? Haven't we all had our hearts broken? Maybe even more than a few times…ugh. It doesn't make us feel empowered or courageous. It makes us feel lost, sad and apprehensive to love and trust again.
We all desire to love and be loved by someone, yet may be afraid to put ourselves out there. Vulnerability is scary and opening up our hearts can be terrifying. If you have been looking for love in all the wrong places, you are in store for a treat.
Today your host, Connie Whitman, speaks with Karen Otis. Karen was on the show a couple of months ago and shared her new book, "Be the Architect of Your Life: Design, Build, and Start Living a Life Inspired."  She has taken her architectural model and has worked with people to find love in all the right places!
Karen has combined her degrees in Sociology and Architecture to create a guidebook for joyful living that can empower broken hearts and anyone going through a big life transition to create their ideal life experience, starting now.
Karen took this common sociological experience and created a building plan for life, just like we have building plans for any physical structure in this world. She calls it: The Architectural Method.
Karen Otis is an architect, life builder and author of the revolutionary new book that uses architectural wisdom to rebuild lives from the ground up—"Be the Architect of Your Life: Design Build, and Start Living a Life Inspired."
Website:  www.bethearchitectofyourlife.com
Free Gift:  www.bethearchitectofyourlife.com/passionwheel
Free Blueprint:  lifeinspiredblueprint.com
Email Address:  [email protected]bethearchitectofyourlife.com