Listen:
Enlightenment of Change – The Joy of Living – Surviving Cancer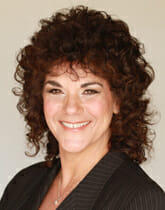 Podcast: Play in new window | Download
Connie's motivational quote is by, ~ Galileo
"I have loved the stars too fondly to be afraid of the night."
Have you or someone you know been effected by cancer? Sadly, the answer is probably yes. In a report from 2012, the World Health Organization revealed that over 14 million people are diagnosed with cancer every year. That is a staggering number that increases each year.
When we hear that dreaded word "cancer," one can only feel fear and overwhelm. The pathway to curing this disease has many variations and can be overwhelming to navigate.  Which solution or protocol will work best for your unique situation?
Today your host, Connie Whitman, speaks with Barry Eaton who shares his story about beating cancer and the road he traveled to survive and thrive. Barry is a well-known radio and TV presenter, author and journalist, spending most of his career at the ABC and various commercial stations in Sydney, Australia. He is also an Astrologer, medium and psychic intuitive whose guests share their metaphysical knowledge through Barry's interactive internet radio program Radio Out There.
Barry, who studied Mediumship at the Arthur Findlay College in the UK, is a well-known writer who has scripted and narrated many documentary films, corporate presentations and written numerous feature stories for magazines and newspapers on his expertise in travel, entertainment, astrology, and spirituality.
He is the author of several books including his newest book, "The Joy of Living – Postponing the Afterlife."
Website:  www.radiooutthere.com