Listen:
ADHD Focus – Internet Addiction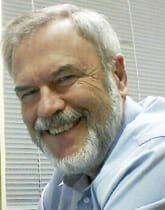 Podcast: Play in new window | Download
Someone who spends hours on Internet, social media, YouTube, or playing video games to the exclusion of interactions with family and friends, isolating and at times violently opposing any request to stop – even for
dinner! These are signs of a possible addiction to the electronic world. It affects teens and young adults most commonly, with very serious impact upon their lives and brain development.  Like all addictions, it requires an intensive multi-faceted treatment approach. My guest Hilarie Cash PhD has developed 2 unique residential programs to help those with this affliction. She is a psychotherapist who has specialized in this field since 1999 and in 2009 co-founded ReStartLife, a company providing residential treatment for adults and teens (separate facilities) from all over the US, based in the Seattle area. Her website is http://www.Netaddictionrecovery.com
Those with ADHD especially prone to this condition; listen and learn about the condition and what can be done to help those affected by it.