Listen:
Enlightenment of Change -Business Opportunity Through School Spirit Vending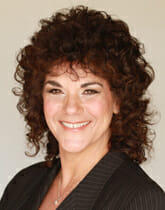 Podcast: Play in new window | Download
Connie's motivational quote today is by, ~ Wayne Dyer
"Successful people make money. It's not that people who make money become successful, but successful people attract money. They bring success to what they do."
Are you happy with your job or career? If you are, you are not alone. In a resent Gallup poll from 2013, 70% of Americans that were surveyed said that they either hated their job or felt disengaged. 70% of us go to work every day and hate every minute…WOW! That is sad and disturbing. The survey goes on to say that the 150,000 surveyed said they "had the boss from hell."
What if there is a better way? Would you be interested in hearing an alternative to the working blues? So, what does school fundraising and being a franchise owner have in common? And do you like the sound of being engaged and passionate about work?
Well today you are in store for an amazing story and opportunity for creating a career filled with passion, excitement, and a way to give back to our local schools.
Today your host, Connie Whitman, speaks with Matt Miller and Matt shares his story of how he decided to take the leap of faith, open a vending machine business, with results that are beyond outstanding.
Matt's started his career as an Air Force pilot and advertising executive. In 2007 he started his franchise company, School Spirit Vending, which has raised over $4 million for education since inception.  SSV provides a proven and profitable business system for professionals looking to develop secondary income streams.
Matt is also the author of his free giveaway EBook called: "Live Your Dreams: The Top 10 Reasons Why You Need To Own A Vending Business."
Website:  www.ssvbusiness.com
Free EBook – Live Your Dreams:  The Top 10 Reasons Why You Need to Own A Vending business:  www.ssvbusiness.com/aofc