Listen:
Enlightenment of Change – Survival Guide for Valentines Day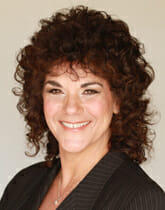 Podcast: Play in new window | Download
Connie's Inspiring Motivational quote is by ~ WhereWeGoNow.com
"I now see how owning our story and loving ourselves through that process is the bravest thing that we will ever do."
Do you need to be brave to love yourself?
Is that why love seems to elude some of us? Does it start with us loving ourselves before another can love us too? Here is an interesting question, are you able to look yourself in the mirror and say, "I love you just as you are!"
At some point, we have all faced that moment where we need to look ourselves in the mirror and believe that we are lovable, beautiful/handsome, inspiring, wonderful, and complete. Yet, sometimes that is so darn hard to do.
Are we taught to not love ourselves, and if so why? What does it prove or do for us as humans? It's crazy…right?
Valentines day is just a couple of days away and many of us dread this holiday. It's just a reminder that we may be alone, feeling unloved, or feel sad watching all the lovebirds get flowers, candy and dinner dates.
What if there is a better way to approach love every day of the year not just Valentines Day, where we learn how to love ourselves enabling us to attract the right kind of love into our lives.
Today, my guest is an expert on love! Orion Talmay is a love coach and an international speaker. She works with successful high achievers and helps them unleash their feminine power and become a magnet for conscious relationships and love.
She is the Founder of Orion's Method and the host of the popular podcast Stellar Life. She helps women increase their energy level, develop a sexy confidence, ignite their passion and discover a sense of freedom, ease, and flow. Orion is also a contributor to the intent.com blog and The Huffington Post.
website:  www.stellarlifepodcast.com