Listen:
Enlightenment of Change – The Fido Factor; Getting A Leg Up At Work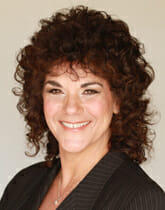 Podcast: Play in new window | Download
Connie's motivational quote for today is by ~ happy-lucky-dog.com
"Dogs are like music! Never try to explain their worth to those who cannot appreciate them."
How may of you have a dog, as a family member of your household? How many of you see leadership qualities in your dog? Are you thinking she has lost her mind! Dog and leadership – what the heck do they have in common?
Well grab your dog; settle in as you listen to my guests, Krissi Barr's amazing insight. In their new book THE FIDO FACTOR: How to Get a Leg Up at Work, Krissi and Dan Barr focus on a model of leadership that nearly everyone can relate to and lots of people consider a family member or their best friend: You guessed it…dogs.
Grounded in Krissi's expertise as a leadership coach and Dan's years of experience as a business executive, THE FIDO FACTOR is a solid, practical guide to effective business leadership that happens to have a dog theme. Why dogs? Besides the fact that the Barr's count themselves among the ASPCA's estimated 44 percent of U.S. households with at least one dog; they are quoted saying, "dogs have proven leadership genius. They're naturals at exhibiting the traits needed to be leader of the pack,"
Dan is the COO of Barr Corporate Success, consultants specializing in strategic planning, executive coaching, and behavioral assessments. The Barr's live in Cincinnati with their two dogs, Kaiser and Clover.