Listen:
Rock Splitting Politics – The Power of the "Religious Right" Is Proportional to the Hate Shown toward President Trump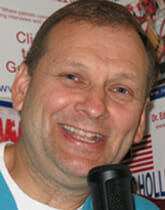 Podcast: Play in new window | Download
Welcome back this week to a show that describes how the hatred toward President Trump is increasing the power of the "religious right."  Doc Holliday uses clips from CNN with interviews including Franklin Graham and Jerry Falwell, Jr.  As you listen to this week's show you will see how the left's increasing hatred and drive to undermine President Trump is actually increasing the power of the religious right—-and this in fact undermines the power of the politics of the left.  Interesting take on today's rock-splitting politics and you will not hear this insight anywhere else.  Click on now for this week's show!